Fire Doorset Finishes
Your Quest To Be Unique made easier with cutting-edge technology and specialist support for a wide range of finishing options.
Your Quest To Be Unique Made Easier With RW's Finishes
With RW Joinery your fire doorset designs are truly unique with access to a near-unlimited range of finishing options.
As more and more design professionals move away from tradition, we have seen a rise in innovative and creative fire door designs.
RW Joinery works with you to bring your vision to life and aid in your 'quest to be unique'.
Your visions are brought to life in our manufacturing facility, where our expert team works alongside you to create the perfect doorset for your project, all whilst remaining certified and compliant.
Working closely with you during the design process gives you complete control of your project, from conception to completion. Combining cutting-edge technology and specialist support, we consistently deliver for the diverse needs of our clients and partners.
There are a near-unlimited amount of finish options for your future doorsets, below are just a handful of the finishes we offer.
ENQUIRE ABOUT OUR DOORSET FINISHES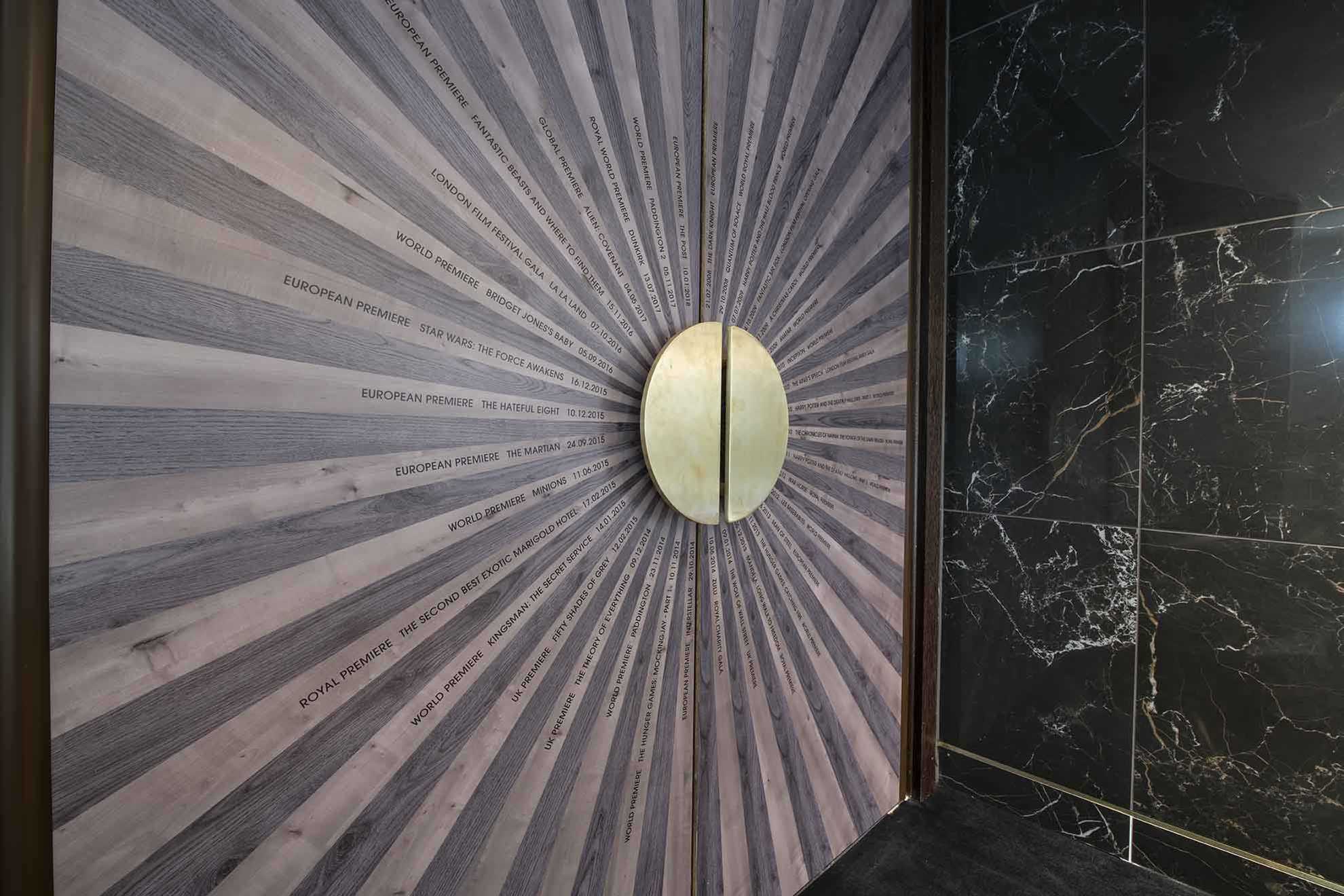 Veneer Doorsets
Veneer finishes are most commonly found in high-end accommodation and commercial offices. Sought after due to the expensive-looking finish they deliver, when used properly can elevate the status of a building's spaces.
Veneer is also great for longevity, as it is fairly resistant to marks and scratches. For this reason many schools specify veneer finishes on their doors to combat wear and tear over time.
Laminate Doorsets
Laminate finishes are primarily used in areas requiring high levels of maintenance and cleaning. Hospitals and schools frequently specify laminate due to its hygienic properties. It is also very commonly used in student accommodation due to its resistance to heat, impact, wear and staining.
Another form of laminate, timber veneers, is mostly used in offices but only in decorative form, where aesthetic patterns are desired.
Factory Painted Doorsets
Whilst factory paint is the softest and most easily damaged of all the finishes, it does offer ease of customisation in the future: through re-painting.
The popularity of paint is on the rise again, being used in many high-end offices and schools. However, for site's where heavy wear and tear is likely, factory painted finishes aren't recommended.
Factory painting is requested most frequently because it removes a trade on-site, speeding up project timelines and providing a better quality initial finish.
Impact Vinyl Doorsets
Impact Vinyl finishes are an an alternative to laminate and veneers. Renowned for it's unlimited range of textured finishes and wild designs, it is commonly used within high-end residential or commercial buildings.
Due to its general robustness, many student accommodations choose to specify impact vinyl and its high customisability.
Dual Finish Doorsets
Dual Finish means combining one of more finishes to accomplish a desired aesthetic or secondary function, such as wayfinding.
For example, schools may specify the inside of their classroom doors to be wood-effect laminate, however, they may request the outside of the doors be coloured to denote specific teaching areas.
Another common use for dual finish doorsets is within hospitals, where it used for wayfinding.
Inspiration Gallery
Indigo Hotel - Chester
Colwyn Bay - Conwy
Two New Bailey - Manchester
Wellbeing Centre - South Trafford
Odeon - Leicester Square
Clayton Hotel - Manchester
Your Complete Guide To Fire Doorset Finishes
There's never been a better time to embark on Your Quest To Be Unique, with our comprehensive guide to fire door finishes.
As more and more design professionals move away from the restrictions of tradition - innovative and creative designs are becoming far more common!
Elevate your building's aesthetic with Your Quest To Be Unique: A Guide To Fire Doorset Finishes